Jawhk is away for a much deserved ski vacation, so I am filling in for him this week.
Welcome to the Week 14 People's Poll!
The People's Poll is made up of 40+ College Basketball fans who want their opinions heard! Voters give their take over the weeks action on the main CBB board with the results tallied here every Monday. Each week's poll reflects games played through Sunday. If you'd like to check out each voters ballot, here you go . Even if you're not a regular voter, look for the People's Poll voting thread every week to give your take! You may end up in the poll!
So without further adieu.. I give you the Week 14 People's Poll!
---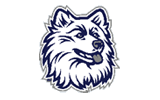 1. (32) Connecticut (E) 990 24-1 HR-1 LR-3 AP- CP- GP-
"Thabeet looks like a mad man, 25 points, 20 rebounds, 9 Blocks?? He's really giving Uconn the extra help they need after they lost Dyson." - hoosierguy1019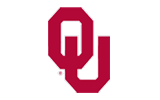 2. (4) Oklahoma (E) 947 25-1 HR-1 LR-4 AP- CP- GP-
" 11-0 start in the big 12 is very impressive, almost as impressive as Griffin's 40 point 20 rebound game." - reamo37

3. (4) North Carolina (E) 936 23-2 HR-1 LR-4 AP- CP- GP-
"Huge win over Duke, the UNC we saw in the 2nd half is the best team in the country." - Badgers Ballers

4. Pittsburgh (E) 887 23-2 HR-3 LR-4 AP- CP- GP-
" Beating West Virginia or Cincinnati at home isn't fantastic, but beating both by double digits with a game against #1 on Monday to look to is fantastic, especially when very few teams seem to regularly take care of business." - pittbaster

5. Michigan State (+2) 810 20-4 HR-5 LR-12 AP- CP- GP-
"Quietly racking up wins while others fall. The only team that can possibly push aside one of the top 4 and grab a #1 seed in March." - ThaBadge

6. Memphis (+3) 801 22-3 HR-5 LR-10 AP- CP- GP-
" This winning streak in conference is getting ridiculous, maybe they should move to another conference." - agsmith46

7. Louisville (-2) 724 19-5 HR-5 LR-20 AP- CP- GP-
"Rough outing against Notre Dame, but it was more the Irish reminding us they have talent than Louisville playing terribly (although the Cards were not ready for that team)." - pittbaster

8. Wake Forest (E) 627 19-4 HR-5 LR-18 AP- CP- GP-
"A top 5 team if they play to their potential EACH game." - Go_Xavier_56

9. Marquette (+1) 614 22-3 HR-6 LR-NR AP- CP- GP-
"A loss to 'Nova doesn't hurt them too much this week, as everyone below them seemed to lose also." - brwhite23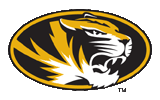 10. Missouri (+8) 596 22-4 HR-7 LR-NR AP- CP- GP-
"Great comback over a quality Kansas team followed by a nice revenge win vs. Nebraska." - nascarfan999

11. Duke (-5) 589 20-5 HR-7 LR-19 AP- CP- GP-
" Another bad week for the Blue Devils who have lost 4 of their past [6]." - Go_Xavier_56

12.Villanova (+1) 561 20-5 HR-7 LR-21 AP- CP- GP-
"You've got to show up for the road games too. You can lose to good teams away from home--just don't get blown out in the process." - whachoosay

13. Clemson (-2) 479 20-4 HR-7 LR-NR AP- CP- GP-
"When you press for most of the game like they do, some teams are gonna beat it and beat you, and other teams just will get flustered and fold under the pressure." - agsmith46

14.Kansas (+1) 457 20-5 HR-8 LR-21 AP- CP- GP-
"Very rare to see a Bill Self team toss away a double-digit second half lead and lose like the Jayhawks did at Missouri last week, but the Tigers are much, much better than they have been the past three years." - wachoosay
15. Illinois (+2) 433 21-5 HR-8 LR-21 AP- CP- GP-
"They ended the game at Northwestern on a 17-2 run to win the game after being down by 14 with six minutes left. If they can score like that all the time along with their stingy defense, they will go real far in the tourney." - reamo37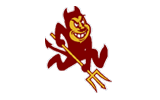 16. Arizona State (+5) 365 20-5 HR-7 LR-NR AP- CP- GP-
"Swept UCLA, when was the last time that happened? You don't want to play them right now." - brwhite23
17. Xavier (-3) 336 21-4 HR-10 LR-NR AP- CP- GP-
"Losing to Dayton is not that bad of a loss." - Jermtheworm33

18. UCLA (-6) 295 19-6 HR-9 LR-NR AP- CP- GP-
" Can you say Yo-Yo, just not a top 10 team" - Carnagex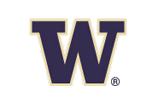 19. Washington (NR) 276 19-6 HR-10 LR-NR AP- CP- GP-
"The leader of the Pac-10 has to be in" - Lobofan2003

20. Purdue (E) 243 19-6 HR-9 LR-NR AP- CP- GP-
"Boilermakers are a gritty team. They go as their defense plays." - wachoosay

21. Louisiana St. (NR) 207 21-4 HR-9 LR-NR AP- CP- GP-
"they're owning the SEC West and have 2 games over anyone in the SEC East" - agsmith46
22. Gonzaga (+3) 201 19-5 HR-7 LR-NR AP- CP- GP-
"Two nice road wins, one at Saint Mary's will only help their seeding come March." - brwhite23
23. Syracuse (-4) 179 19-7 HR-17 LR-NR AP- CP- GP-
"scratching and clawing to a NCAA berth" - OneAndOnlyStout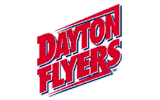 24. Dayton (NR) 79 22-4 HR-17 LR-NR AP- CP- GP-
"Gaudy record, and they have a few nice wins. Why not? I think they deserve a chance in the Top 25." - Badgers Ballers

25. Butler (-9) 77 22-3 HR-19 LR-NR AP- CP- GP-
"You jerks better win the conference tourney. March Madness does not need 2 teams from the Horizon league" - ThaBadge
---
In: Washington, Louisiana State, Dayton Out: Ohio State, Utah State, Florida State
Biggest jump: Missouri (+8) Biggest fall: Butler (-9)
Others receiving votes: West Virginia 53, Ohio State 45, Arizona 43, South Carolina 29, California 29, Utah State 23, Texas 20, Florida State 19, Utah 15, BYU 5, Buffalo 3, Wisconsin 2, Creighton 2, UNLV 1, Kentucky 1, Sam Houston State 1
What it all means: (First place votes), Team, (Change in rank from last week), Points, Record, Highest Rank, Lowest Rank, , AP rank, Coache's rank, Gary Parrish's rank, Voter's Take
Conference power rankings:
Big East (0.0402)
ACC (0.0603)
Big 10 (0.0605)
Pac 10 (0.0607)
Big 12 (0.0804)
Atlantic 10 (0.1506)
SEC (0.1609)
West Coast (0.1708)
Mountain West (0.1712)
USA (0.1901)
Horizon (0.2110)
Western Athletic (0.2111)
Missouri Valley (0.2413)
Southland (0.2714)
(Only teams receiving votes in TPP are calculated into CPR)
Breaking down the rankings:
Another turbulent week in college basketball, with many upsets and many ranked teams splitting a win and a loss.
After a few weeks of big changes in the top positions, this week our top four are unchanged. Michigan State and Memphis move up behind a string of wins. Missouri, who just entered the poll last week, makes the top 10 this week as one of only a handful of teams winning both of their games this week. Arizona State also makes a big jump. Washingon and LSU enter the poll behind strong performances in their conferences. Dayton found favor with many voters by beating Xavier. The big losers of the week both on court and in the poll are Duke, UCLA, Syracuse and Butler; Louisville, Clemson and Xavier drop slightly.
Thanks to everyone who voted! All voters make sure and check out the People's Poll Group!
What!?! How can ____ not be ranked! Or how did ____ get a first place vote? Click here to check out everyone's ballots!